My work is playful and light. Shapes interact like oxygen bubbles, free from each other but animated by the same curvy spirit. They condense in sensual curves I called Tourlicoulis, which form funny and childish characters, explode into waves of light. They sometimes sink into harmonious deep seas... The dance is everlasting - carefree shapes,
indeed, but by essence genuine joy. The dance is not only depicted,
it is aesthetically happening.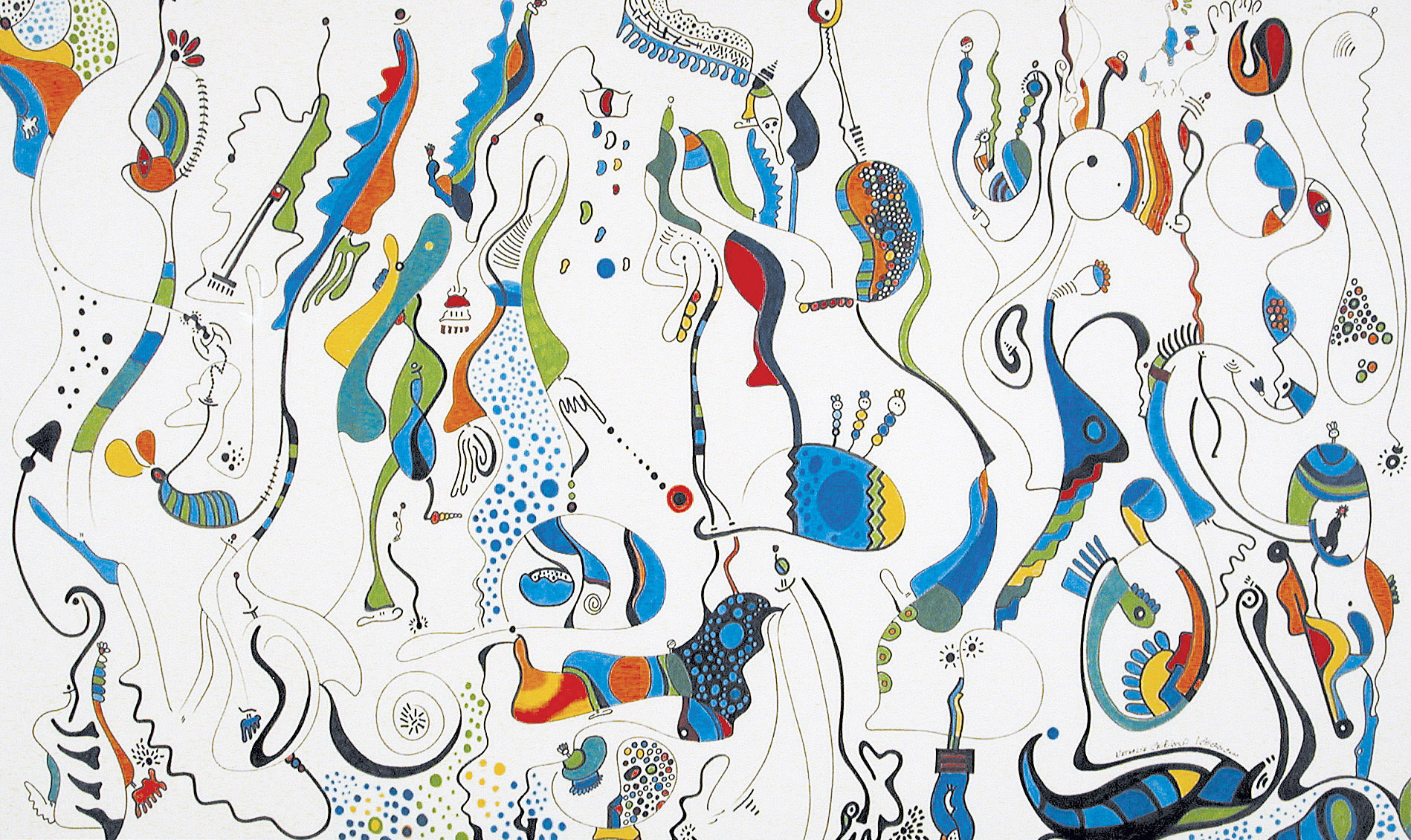 Pin It
Carnival of the mad
A wide Egyptian eye staring at you. A giant hand waving at a flower. A suitcase and a man going to meet children playing with bi-color balloons. Or maybe they are just angels collecting yin and yangs. Curves, curves, no right angles.