Susan Lane is a graduate of the Schuler School of Fine Arts in Baltimore, Maryland. There, under the direction of Ann D. Schuler, she was introduced to the techniques and methods of the Old Masters, as rediscovered and enhanced by M. Jacques Maroger, Technical Director of the Laboratory of the Louvre Museum in Paris.
Susan is focused on capturing atmosphere and creating classic drama in her paintings. "I've achieved my goal when someone says my paintings hold a certain essence. I delight in knowing I've shared my perception of a moment held in space and time, and that it can be appreciated by others."
Susan is currently represented by several galleries; her paintings have been sold to collectors in Maryland, Pennsylvania, New Jersey, Connecticut, Delaware, North Carolina, Illinois and Florida.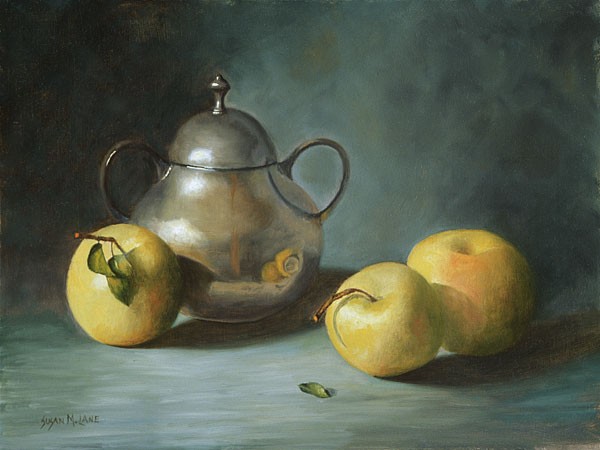 Pin It
Freshly Picked
9"x12", oil on board, available