ArtworkAbode offers a full range of creative design services, which include graphic design, desktop publishing, illustration and logo design. For more than 10 years, the company's creative design services have been used by business owners and marketing firms from different countries like USA, UK, Australia, Canada, New Zealand, and countries across Europe.
Quality plays a critical role in creative design services. Artwork Abode's team of highly creative and professional designers understand this fact and thus ensure the highest quality designs for all their projects. Every design project at the company goes through multiple levels of checks to make sure the output is in line with the client's expectations.
The company has a strong data protection policy to ensure 100% confidentiality of client designs. Each of its staff member is made to sign a stringent NDA to avoid any breaches in data security.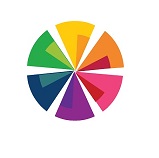 Pin It