Maria Jose AguilarGutierrez


Symbolic Realism
The minting of this term to define the style of my painting production was due to the fact that the appearance of certain elements in each work is not fortuitous. Quite the contrary, they respond to a prior selection for exercise as mere keys to an internal proper language that lead to deciphering a message which seeks to go beyond amiable aesthetic contemplation.
Thus dry leaves symbolise the inexorable passage of time, the end of all things earthly, the reliable result of a major Baroque influence. This concept is repeated in several works, for example: Premonition (Presentimiento), Reading Old Letters (Leyendo unas cartas viejas) or Musical Solitude (Soledad musicada).
In the wood titled Rose, anecdotally the real name of the model, the petalless rose represents not only femininity and lost innocence, but also responds to a well- known phrase by poet Federico Garcia Lorca, "Youth is a rose that dies." The plant which appears in the right background, popularly known as Adamís Rib, symbolises the masculine.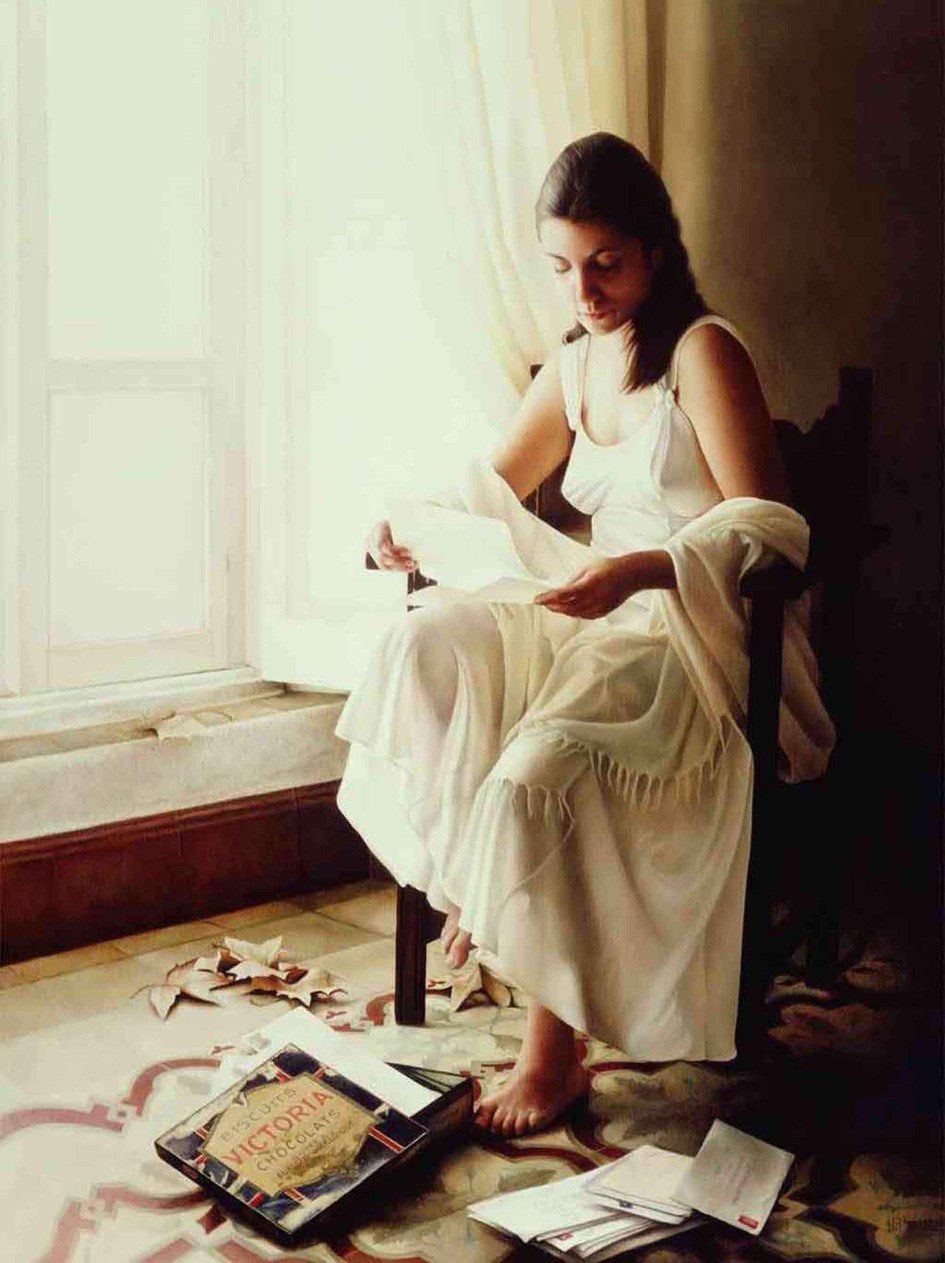 Pin It
Reading Old Letters
Oil on wood. 146 x 114 cm. Recalling the serenity contributed by our contemplation of what has gone on before, from the most personal intimacy, is the essence of this work, inspired by the sonnet of the same name by Portuense poet Jose Luis Tejada Peluf