"You guys were tremendous. Vocals ...Great! Harmonies...nice! --Ken Fordyce, Mirror Sound Studios
"[The Janeways] perform all original music that is both well-structured and presented, this band was great and delivered a good message/The band showed a true feel for rhythm."
-- David Cantu, Eastsideout.com, Feb. 2002
"…Pop-rock with an edge, featuring great harmony vocals and tight musical arrangements."
-- Every Other Weekly, Jan. 24 - Feb. 6, 2002, Bellingham
The Janeways sound is a glittering medley of innovative pop rock music. With Laura Pautler on lead vocals and guitar, Tanya Stokes on bass and back-up vocals, and Tony Ramos on drums, The Janeways continue to capture attention throughout the greater Seattle area.
Laura and Tanya first met in 1995 through a newspaper ad and soon after formed a 4-piece band known as Whoa Nelly. Whoa Nelly went on to gain airplay on local college radio and performed at several Seattle-area clubs. Eventually, Whoa Nelly evolved into a short-lived all-female project called Blue Moss, who played their first show at The Gorge Amphitheatre Gate Stage for Lilith Fair 1999. In late 1999, Laura and Tanya decided to form their own band now known as The Janeways.
Recognized for their unique, eclectic sound, the songs of The Janeways are rhythmic and energetic, combining sounds from a variety of musical genres, including Pop, Rock, Country and Americana styles. Yakup Trana, of online Magazine Eastsideout.com, describes their music as "a mixture of styles/tasty with their grunge side and entertaining with their Southern rock/Country flavor" (Feb. 2002). Laura's lyrics are catchy and poignant, spanning from comedic and dark to happy and surreal. David Cantu from Eastsideout.com describes Laura's style as "similar to an early Sheryl Crow sound" (Feb. 2002). This diverse sound is what separates The Janeways from the rest!
The Janeways have released a 4-song demo EP; you can find their songs on MP3.com or on their sounds page. They also plan to release a full-length cd in the summer of 2002! Sign up on their mailing list for news updates and don't forget to check out their calendar page for upcoming shows!
Seattle and surrounding area show history includes: Lilith Fair 1999 (as Blue Moss, The Gorge Amphitheatre Gate Stage), Graceland (formerly The Off Ramp), Mulleady's Irish Pub, The Sunset Tavern, The Lock and Keel Tavern, The Fremont Unconvention Center, The Fremont Art Council's Front Yard!, The Vogue, The OK Hotel (R.I.P.), Gibson's (R.I.P.), The Ditto Tavern (R.I.P.), The Catwalk, The Pike Place Market Street Fair 2001, The 106.1 "Battle of the Girl Bands" 2nd Round Winners: BC MacDonald's, North Seattle and Drake's in Tacoma, Patti Summer's Cabaret, The Central Tavern, The Shoboat Cabaret, Tacoma, The Lakepointe Bar and Grill, Kenmore, The Monkey Trap, Mukilteo, The Marina Cantina, Kirkland and The Factory, Bellingham for the KISM 92.9fm "Band Slam III" 2002 competition including a live performance on KISM 92.9fm, "Locals Only" show...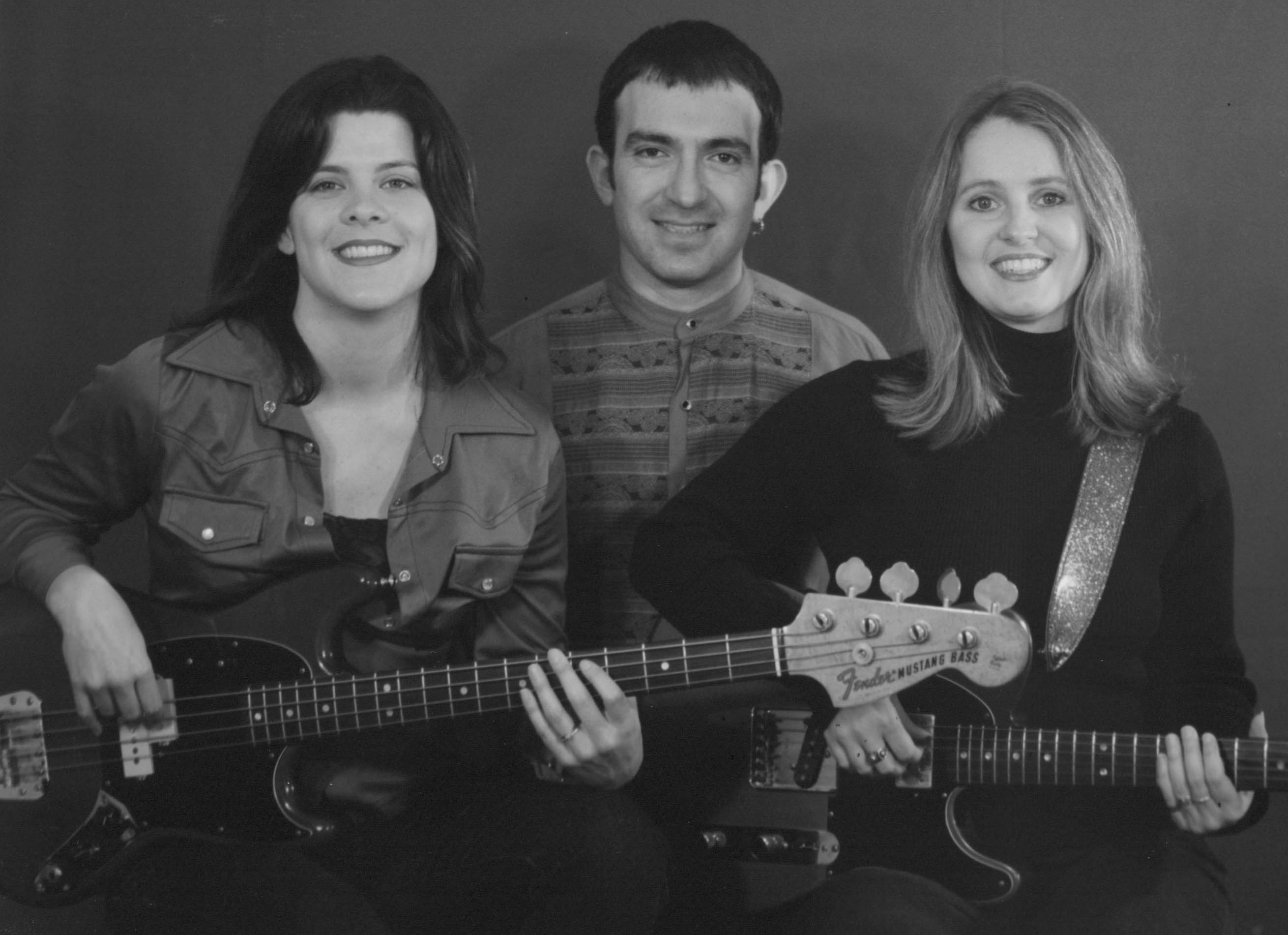 Pin It
the janeways
seattle based female fronted alternative pop rock.