Galleries of 3D computer graphics, tutorials, 3D models, 2D illustration, Web design services, sci-fi, fantasy, Rock n Roll T-shirts, prints, posters, free wallpaper, photography, artists links, Maya, Poser, Bryce & Photoshop digital art Ralph Manis.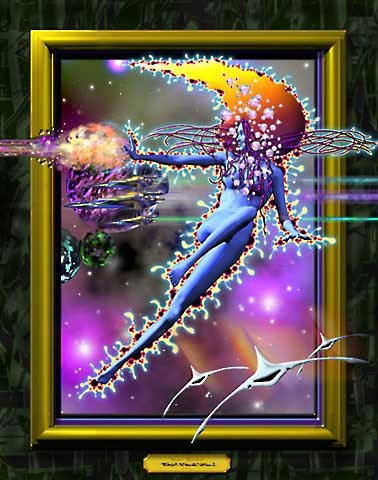 Pin It
Space Maiden
This celestial spirit travels through the universe in constant and utter bliss. Her divinity touches all that is and is all that she touches. Body created with Poser, space, background, frame and spaceships created and rendered in Bryce 3D. Special effec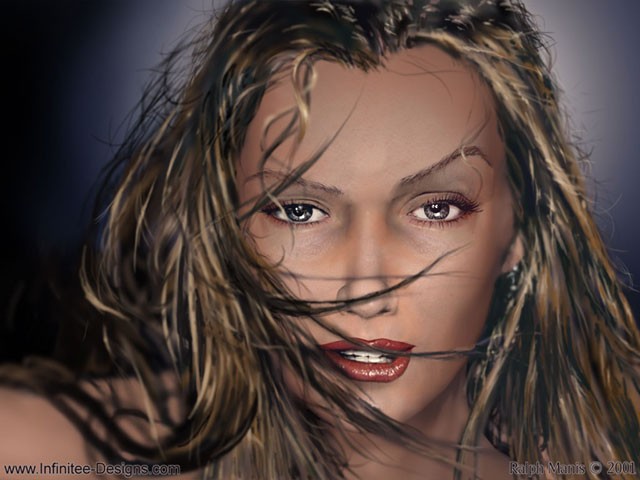 Pin It
Angie
Face modeled in Poser, materials, hair and touch up's done with Photoshop, model manipulation and render done with Bryce. I had a lot of fun with the hair!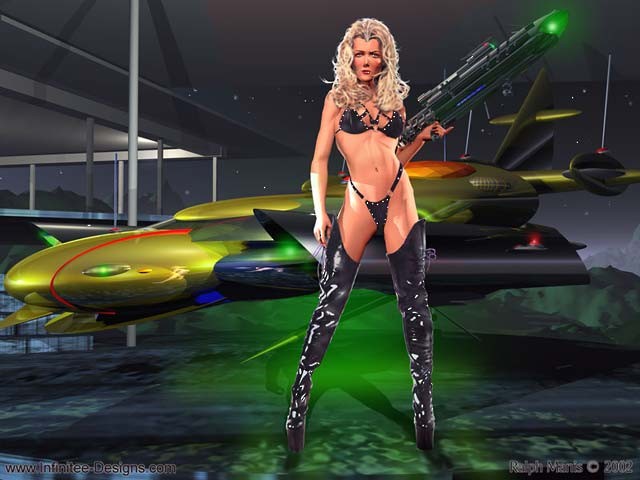 Pin It
Love Gun
We could all use a shot of love! Body created with Poser 4, architecture, background and space ship built with Bryce 3D. Hair, lips, eyes and touch ups done with Adobe Photoshop.