Graphite pencil portraits - portraits drawn from photos - pencil drawings.
Darla Dixon is a work at home mom of 4 and self-represented artist. Her art business is primarily fine graphite pencil portraits drawn from her client's photographs. She has also illustrated book and magazine covers.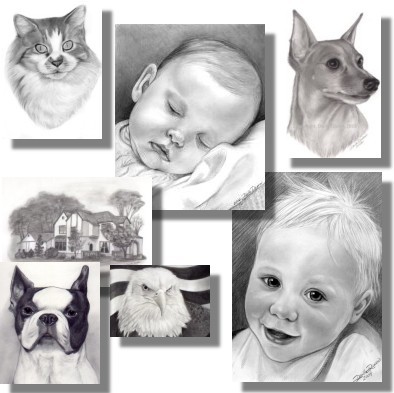 Pin It
Pencil Portrait Montage - pets, people, houses
This is a montage of the pencil portraiture of Darla Dixon. Darla is available to create custom pencil portraits by commission.